1. Wear pads protects the sling from getting cut wearing down.
2. The cutting of sling may cause property damage, injuries to the worker or death.
3. Wear pads reduce problems by buffering between load edge and sling.
4. When using steel sling, Wear pads can prevent the damage of the contact area where sling and load are connected.
5. Protects the cutting and damage of sling from edge and corners, and prevents the damage of protruded area.
Coil Pads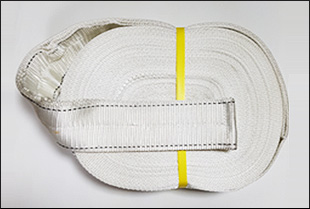 | | |
| --- | --- |
| MODEL NO | EI-001 |
| SPEC | 150(W) X 20,000(L) X 6(T) |
| MATERIAL | POLYESTER 98%, ADVANCED YARN 2% |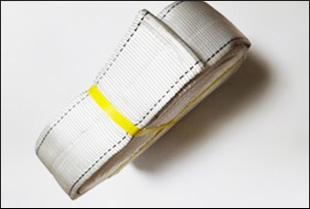 | | |
| --- | --- |
| MODEL NO | EI-002 |
| SPEC | 150(W) X 20,000(L) X 9(T) |
| MATERIAL | POLYESTER 98%, ADVANCED YARN 2% |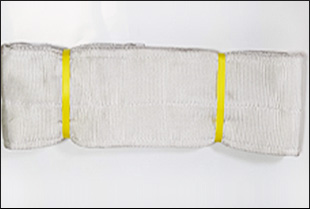 | | |
| --- | --- |
| MODEL NO | EI-003 |
| SPEC | 150(W) X 1,800(L) X 9(T) |
| MATERIAL | POLYESTER 98%, ADVANCED YARN 2% |