Type of Webbing Sling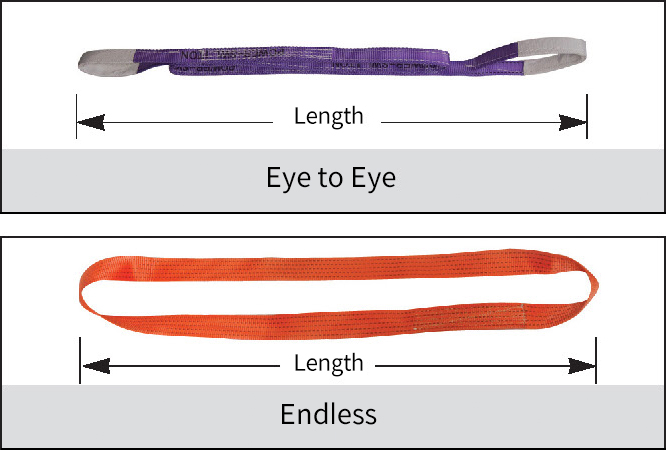 Technical Specification
Webbing sling is designed to aid lifting and transporting heavy products and machines. Webbing sling is light in weight and easy to store. It is being used at various industrial sites that require lifting heavy products. In addition, it is manufactured in various sizes and lifting size standards in accordance with various international standards.
Color coded according to DIN-EN 1492-1
Capacity stripes: each stripe is equal to 1ton capacity
Material : Polyester
Safety factor : 6:1 or 7:1
According to machine CE & USA Standard(ANSI)

Color of Load Capacity

Width (mm)
Color
Eye to Eye type double layers
Endless type double layers
S.W.L (kg)
Straight Lift
Choked Lift
Basket Lift
Basket Lift 45°
Basket Lift  45~60°
S.W.L (kg)
Straight Lift
Choked Lift
Basket Lift
Basket Lift 45°
Basket Lift 45~60°
1 Time
0.8 Time
2 Times
1.4 Times
1Time
1 Time
0.8 Time
2 Times
1.4 Times
1 Time
25
Violet
1,000
1,000
800
2,000
1,400
1,000
2,000
2,000
1,600
4,000
2,400
2,000
50
Green
2,000
2,000
1,600
4,000
2,800
2,000
4,000
4,000
3,200
8,000
5,600
4,000
75
Yellow
3,000
3,000
2,400
6,000
4,200
3,000
36000
36000
4,800
12,000
8,400
36000
100
Grey
4,000
4,000
3,200
8,000
5,600
4,000
8,000
8,000
6,400
16,000
11,200
8,000
125
Red
5,000
5,000
4,000
10,000
7,000
5,000
10,000
10,000
8,000
20,000
14,000
10,000
150
Brown
6,000
6,000
4,800
12,000
8,400
6,000
12,000
12,000
9,600
24,000
16,800
12,000
200
Blue
8,000
8,000
6,400
16,000
11,200
8,000
16,000
16,000
12,800
32,000
22,400
16,000
250
Orange
10,000
10,000
8,000
20,000
14,000
10,000
20,000
20,000
16,000
40,000
28,000
20,000
300
Orange
12,000
12,000
9,600
24,000
16,800
12,000
24,000
24,000
19,200
48,000
33,600
24,000

Ultra Power Web Sling(SF 7:1)

Safety factor 7:1
Print SWL on the sling
Red Warning threads tell when to change products
Can print customers' desired wordings

Automated computer sewing, WEBBING SLING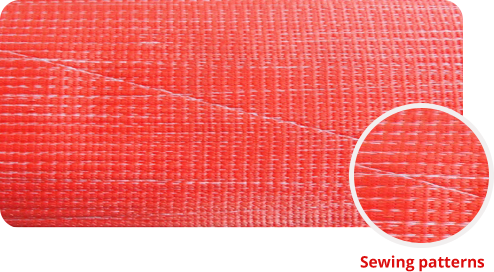 Straight neat sewing line
Regular sewing patterns
Maintains regular break strength

Red Warning Yarn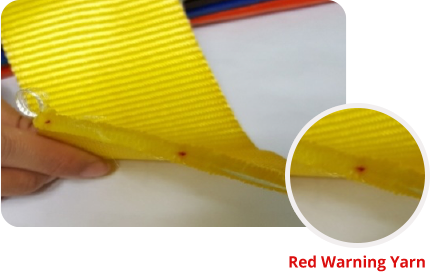 Red color indicates the end of the life span of web sling.
When red threads appear, please change the product into a new one.
Eastern puts 'Red warning yarn' into all Web Sling products to indicate the end of a product lifespan at a glance.

Advantages of "ULTRA-POWER' sling
Easy attached/connected to industrial equipment easily.
"ULTRA-POWER" product is made of special material with durable features ensuring safe use.
To prevent misuse products come in color codes as per categories.
Products may be customized to suit customer needs in terms of size, length and usage.
Resistant against chemical substances and petroleum
Can print a company name and logo on the sling
Has Red warning yarn in the webbing which tells when to change products.

Aramid Sling

Made with specially-produced strong aramid yarn on both ends
Improve the shortcoming of polyester sling whose both ends prone to damage and that easily wear down.
Stronger and resistant against frictions compared to polyester sling
Has long life span as it does not break easily compared to polyester sling.
Safety factor : 6:1 or 7:1